On the banks of the Guadalquivir River and a few meters from Mezquita, enjoy the gastronomy of Cordoba in a privileged environment.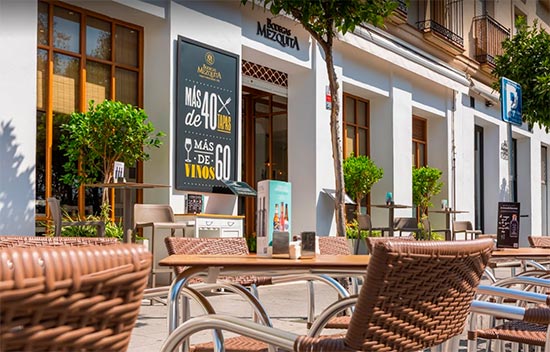 Enjoy our terrace
Our large windows provide a cheerful brightness inside the restaurant, but if what you want is to enjoy the radiant blue sky of Cordoba, while enjoying incomparable views of the Guadalquivir, our terrace will make you fall in love at first sight.
The after-dinner meals are often linked to the sunsets for the simple pleasure of enjoying the charm of Cordoba.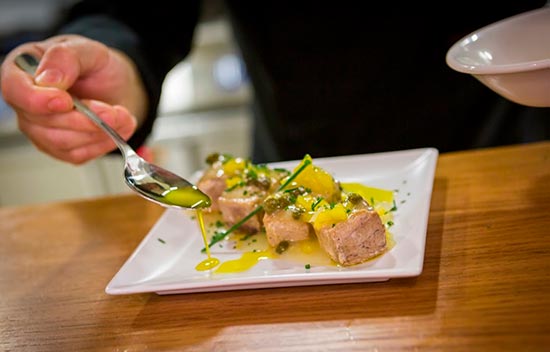 Andalusian gastronomy
Our cuisine gathers the long tradition of Andalusian gastronomy, with Arab and Jewish roots, without renouncing to new contributions and innovations and with surprising results.
Our specialties include Mozarabic meatballs, Caliphate eggplants, the surprising and increasingly popular Mazamorra, the traditional and strong oxtail and a wide variety of delicious rice dishes.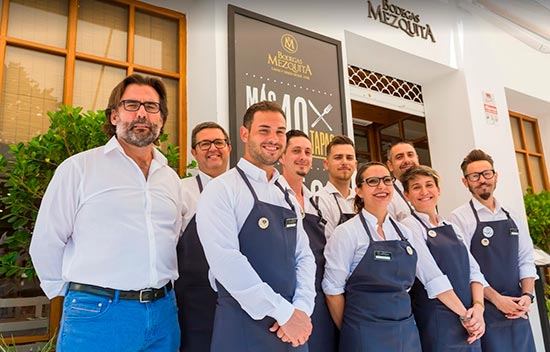 Passion and dedication
Our passion for the products of the land of Cordoba, with raw materials selected with the greatest care, and our full dedication to discover new flavors without giving up the most traditional Andalusian culinary culture, is the basis of our work, always focused on making visits to our restaurant an unforgettable experience for the senses.
We are pleased to say that it is not always easy to get a table at Bodegas Mezquita Ribera, a reward for our efforts. That is why we recommend that you make your reservation in advance, either by phone 957 116 913 or through our form.


Schedule
Monday to Sunday
13:00–16:30
20:00-24:00
Restaurant on the banks of the Guadalquivir River, between the Roman Bridge and the Miraflores Bridge
Located in Ronda de Isasa, our restaurant welcomes you with a relaxing decoration of delicate beige and green tones that harmoniously combines rustic and colonial style.
Its two spacious dining rooms have a capacity for more than 70 people, ideal for large groups as well as for more intimate tastings.
A dream place on the magical banks of the Guadalquivir River.