Bodegas mezquita cespedes
The best place to eat in Cordoba, in an incomparable environment, with typical products of Cordoba's gastronomy.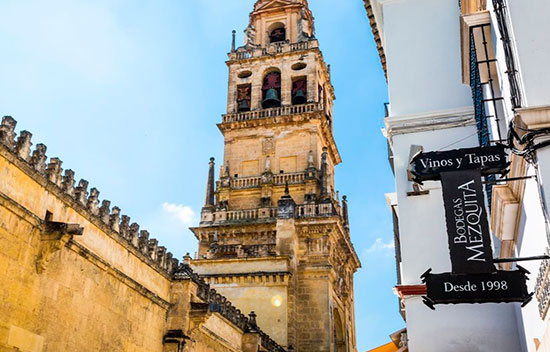 Next to the Mosque
With all the comforts, a cozy and familiar atmosphere. Our restaurant is an essential stop for those who wish to visit the heart of Cordoba, the Jewish quarter and the legendary Mosque-Cathedral, the great symbol of our city and one of the most iconic monuments in Spain.
The after-dinner meals are often linked to sunsets for the simple pleasure of enjoying the charm of Cordoba.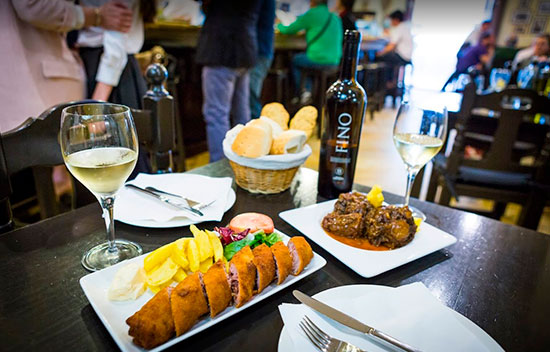 Cordovan gastronomy
In Bodegas Mezquita Céspedes you have the possibility to enjoy a complete tour of the most traditional Cordovan cuisine without giving up touches of innovation. Our gastronomy drinks from different sources, especially from the Andalusian, something that is noticeable in the delicate use of ingredients such as saffron, garlic and, of course, the best olive oil from the Guadalquivir valley.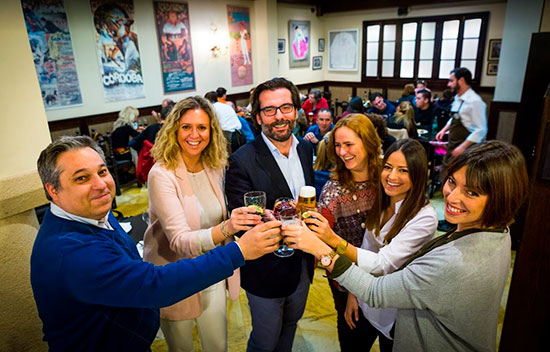 Ideal for groups
The appearance of our restaurant makes it the best place in the center of Cordoba for family lunches and dinners, friends' celebrations, corporate events and large group meetings in general, always with an exquisite and close attention from our experienced staff.
If you want to be sure to find a table in our restaurant, it is best to make your reservation in advance, either by phone 957 490 004 or through our website.


Schedule
Monday to Sunday
12:30–16:30
20:00-23:30
Your restaurant next to the Mosque Cathedral
Located on Céspedes Street, in the incomparable setting of the Jewish quarter of Cordoba and at the foot of the Cathedral Mosque, our tavern-restaurant offers you the best and most varied tapas of the ancient capital of the Caliphate.
More than 40 tapas elaborated with the best products of the land, with an irresistible combination of tradition, vanguard and the good work that provide the experience and the love for the culinary art. All well watered with our select wine list, with more than 60 references, captained by the own of Cordoba, the incomparable Montilla-Moriles.
Among the specialties most appreciated by our customers are our sensational caliphate eggplants, oxtail, salmorejo cordobés and, to top it all off, our wide range of traditional homemade desserts.