Bodegas mezquita cruz del rastro
The most coquettish and romantic restaurant of the Bodegas Mezquita group, where you can enjoy the best tapas and wines.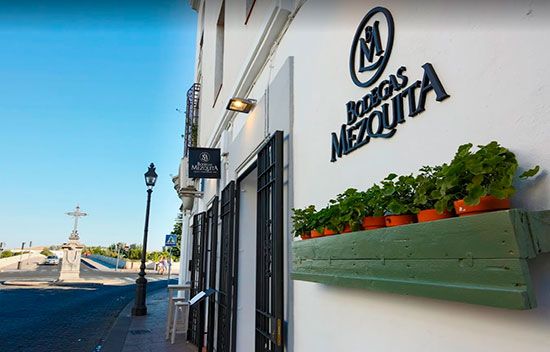 In the Jewish Quarter
An essential visit when traveling to Cordoba is the Jewish quarter, in the heart of which our restaurant is located. The most important monuments of the ancient capital of the Caliphate are just a stone's throw from our restaurant, starting with one of the most emblematic buildings in Spain and the world: the Mosque Cathedral.
Other places not to be missed in the vicinity of Bodegas Mezquita Cruz del Rastro are the Puerta de Almodovar, the Synagogue or the Casa de Sefarad, among many other charming corners of this unique and flowery neighborhood of Cordoba.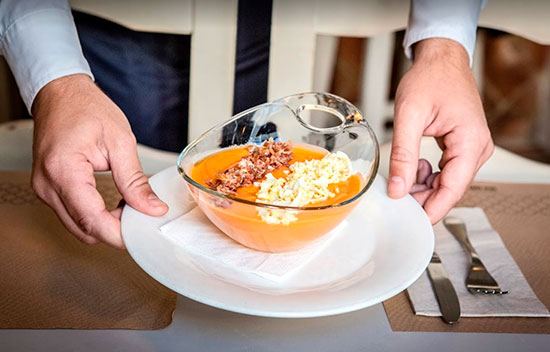 Tapas and Spanish cuisine
In our tavern-restaurant you will find the best elaborations of classic Cordovan, Andalusian and Spanish cuisine. Among our most appreciated specialties are the tapas, famous throughout Cordoba.
You can choose between hot and cold tapas, all of them are finger-licking good. Some of the most requested are the salmorejo cordobés, the mazamorra with Pedro Ximénez jelly, the berenjenas califales, the tortillitas de camarones, the albóndigas mozárabes and our varied and delicious croquettes.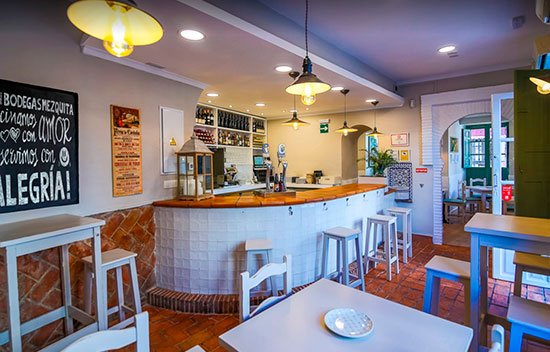 A charming corner
When we opened our tavern-restaurant we had the difficult challenge of living up to our magical surroundings and we believe we have succeeded. Not in vain Bodegas Mezquita Cruz del Rastro is considered one of the most flirtatious places in Cordoba, a place where you can live the romanticism as you can only do in our wonderful city.
Reservation at BM Cruz del Rastro
If you want to visit us with the certainty of finding a table, which is not always easy, you can book in advance by calling 957 942 711 or through our website.


Schedule
Monday to Sunday
13:00–16:30
20:00-24:00
Restaurant with exceptional views, on the shores of the Guadalquivir River
Located at number 2 of Plaza Cruz del Rastro, our restaurant is one of the most romantic corners of Cordoba, a dream place to enjoy the best products of the land in the best company.
Its panoramic views of the Guadalquivir River and the emblematic Roman Bridge will make your eyes enjoy almost as much as your palate when you visit us. The also known as Puente Viejo (Old Bridge) dates back to the times of the Roman domination and in the magical hours of sunset offers an unforgettable picture to those who contemplate it, with the muffled orange light of the sun bouncing on its millenary stones.